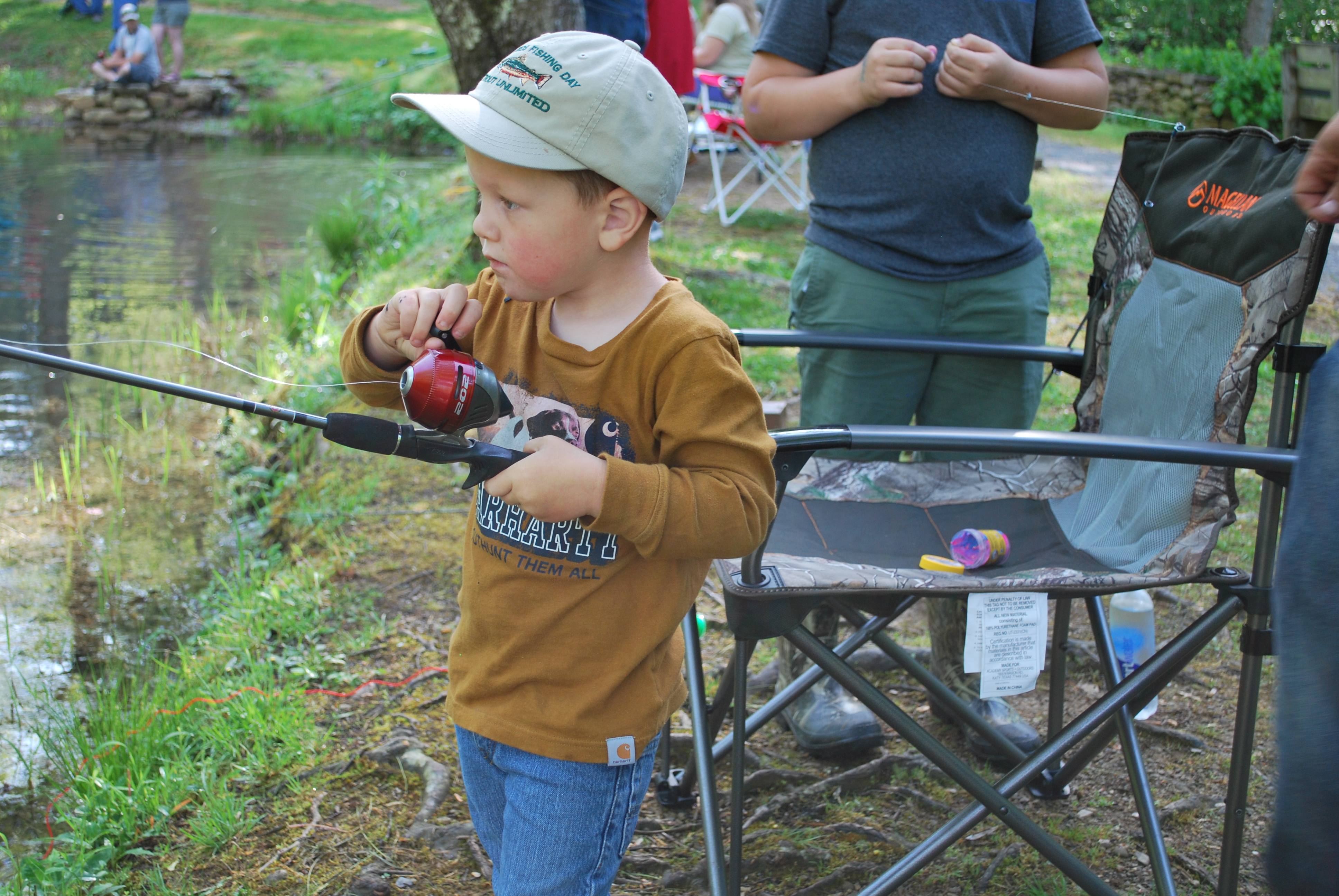 It turned out to be a beautiful morning for the 30th Anniversary of our Kids Fishing Day on Saturday, May 4, 2019.  Approximately 200 kids registered for the event to fish for rainbow trout in the four available ponds at Dillard Place in Upper Paint Creek.  The young anglers could catch up to four trout each and many caught their limit with some sizable fish.
The Dillard Ponds were stocked hours before the event with +900 rainbow trout provided by the Erwin National Fish Hatchery and the Tennessee Wildlife Resources Agency (TWRA).  US Forest Service provided park maintenance for the fish truck deliveries and event parking areas, handled the event registration, gave participants fun activity books, bait for fishing, and bags of ice for their catch.
Cherokee Chapter of Trout Unlimited volunteers were on hand to provide each participant with a rod/reel and event ball cap as a keepsake of the event and as an incentive to continue to fish throughout the year.  Billy O Walker, a local woodworker also got in to the giving spirit by donating 40 handcrafted bird houses promoting wildlife conservation.  The bird houses were very popular and went fast – first come first served.  Volunteers also helped anglers net their catch and provided assistance where needed, gave demonstrations on fly tying, gave fly rod casting lessons and made sure there was plenty of food/drink available for those who worked up an appetite.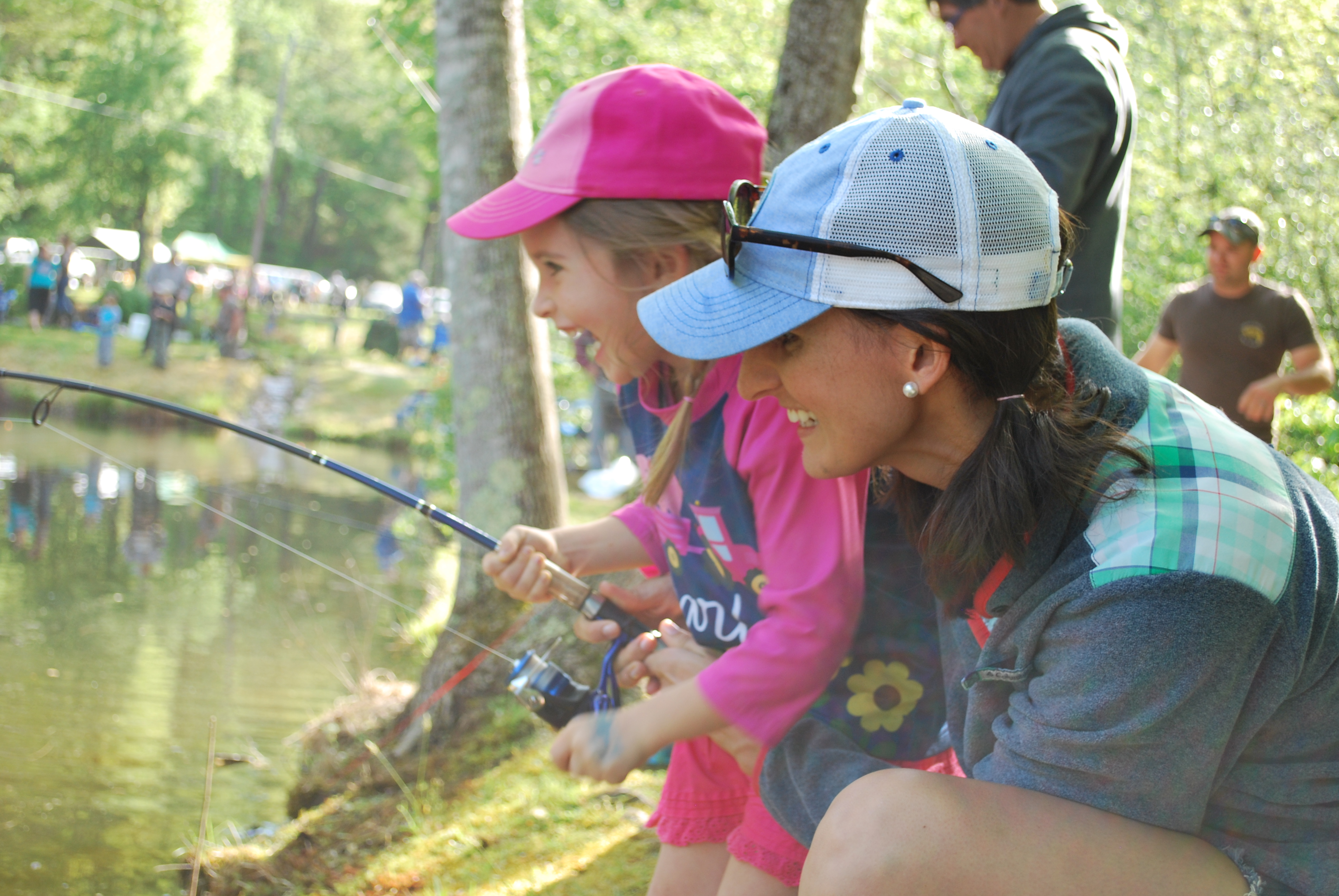 The entire event each year requires the combined efforts of the many volunteers, agency staff and donations; together they make the Kids Fishing Day possible. Thank you Cherokee Chapter of Trout Unlimited volunteers, US Forest Service, Erwin National Fish Hatchery, Tennessee Wildlife Resources Agency and the Sheriff's Dept.  And a special thank you to those who donated to the event, Andrew Johnson Bank, Legacy Fine Jewelers LLC, Premium Waters, Greeneville Women's Club, Oldcastle Building Envelope, Walmart Distribution Center and Billy O Walker.
More photographs of the event can be found on our Facebook Photo Album.
Our Cherokee Chapter of Trout Unlimited is always looking for enthusiastic volunteers to help with our Kids Fishing Day Event.  If you are interested in helping out or wish to learn more about Trout Unlimited and/or our educational outreach please contact us.