Trout in the Classroom: End of School Year Rainbow Trout Release
Tuesday, May 14, 2019 at South Holston River Weir Dam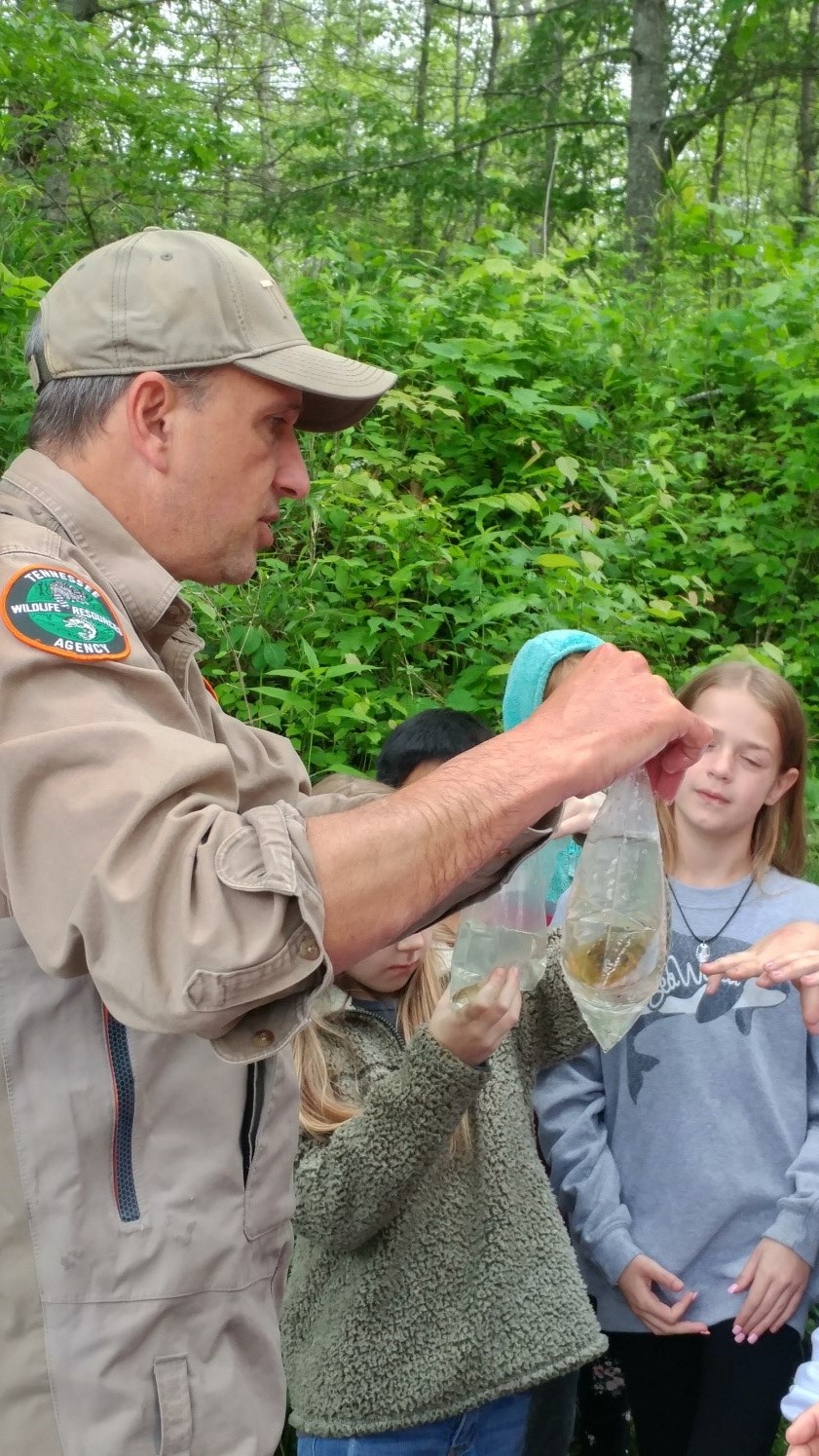 Schools in Attendance:
Overmountain Chapter and Cherokee Chapter volunteers:
Jan and Mark Beggs, Clayton Berry, Rick Elliott, Charles Gentry, Mike Givney, Tom Kelly, Ed Mueller, Lori Paris and Bill Watkins
Agencies in attendance:
Bart Carter, Fisheries Project Manager at TWRA
James Bryant, PE, Senior Project Manager at TVA
Approximately 120 elementary school students from two area schools descended onto the weir dam at South Holston River to participate in rainbow trout release and field study of coldwater habitat. Ten (10) Trout Unlimited volunteers as well as a fishery biologist from TWRA and an engineer from TVA were on hand to assist teachers and parents.
The students were divided into groups of 15 each and rotated between different learning/activity stations. Luckily the school bus arrivals were staggered, which made it easier to manage.
Jim Bryant, PE, Senior Project Manager at TVA provided information on dam operations and a demonstration of an underwater robot, equipped with a camera, used for accessing dam infrastructure.  Students took turns maneuvering the submarine-like device while others viewed the computer screen for a closer look at underwater conditions. This demonstration was very popular with the students.
Bart Carter, Fisheries Project Manager at TWRA presented an up close and personal look at the different types of fish/crustaceans that live in coldwater habitat.  Using a water filled clear bag, the students could safely observe each creature individually; able to see distinguishing features. Students could hold and pass the bags between them providing a memorable hands-on learning experience.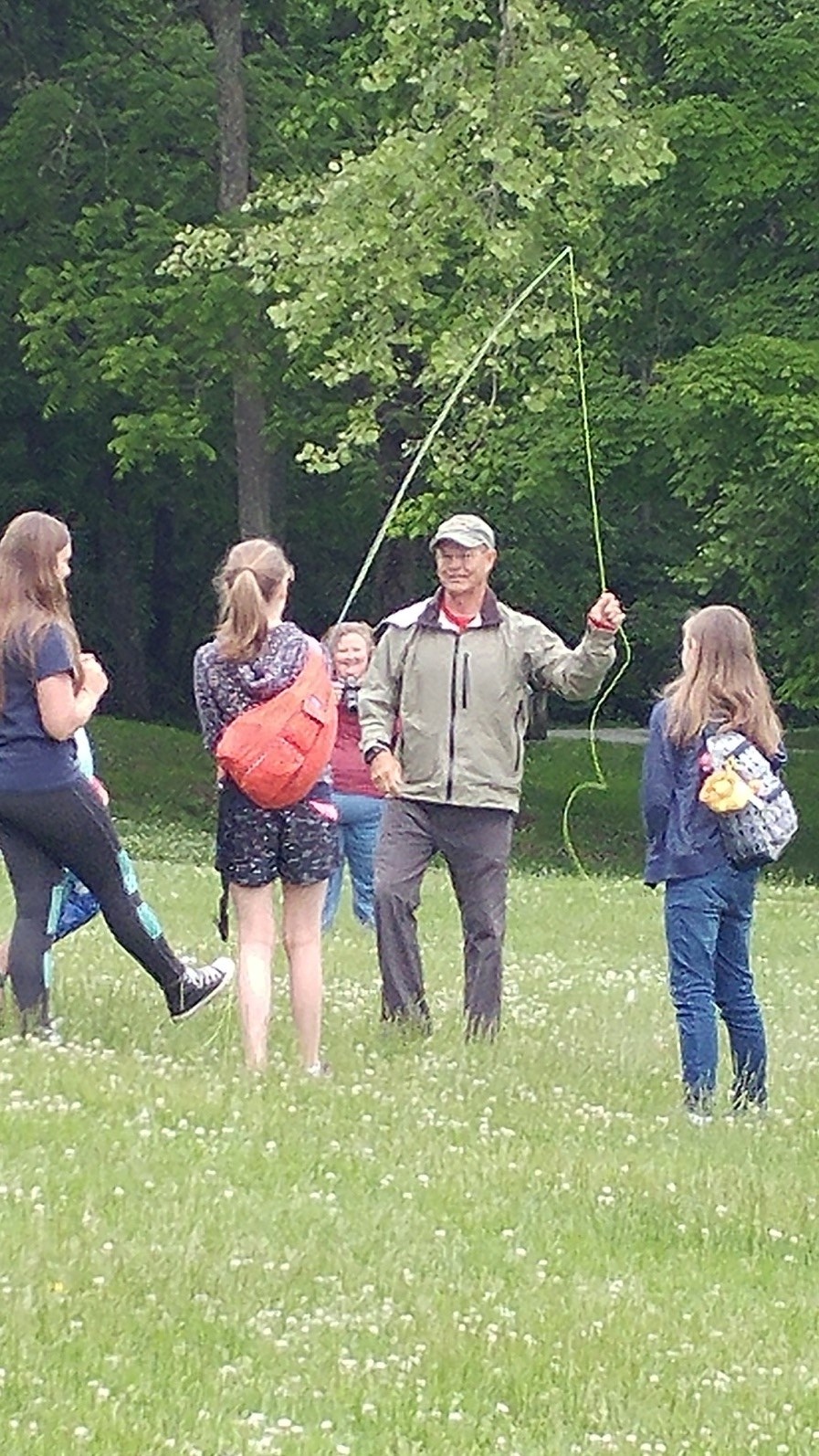 Three additional learning stations manned by Trout Unlimited volunteers included:
A Rainbow Trout Release – Each school transported their classroom raised rainbow trout in 5 gallons buckets.  The size and number of trout varied.  And while the trout were available, TU volunteers scooped out one fish at a time in a plastic cup and handed to a student to release into the coldwater of South Holston River.  For fun, many students named their trout before releasing it.
Bug Hunt – This activity is popular with the students because they need to get into the water.  Turning over rocks in shallow water, the students discover a variety of macroinvertebrates.  With help from TU volunteers, the students identify the bugs and are able to assess water quality based on the type of critters they find.
Fly Rod Casting – Each student was given a fly rod casting lesson by a TU volunteer.  The fly lines were rigged with yarn (no hooks).  Some of the volunteers even pretended to be fish, grabbing the line so the student could feel what it is like to hook a trout!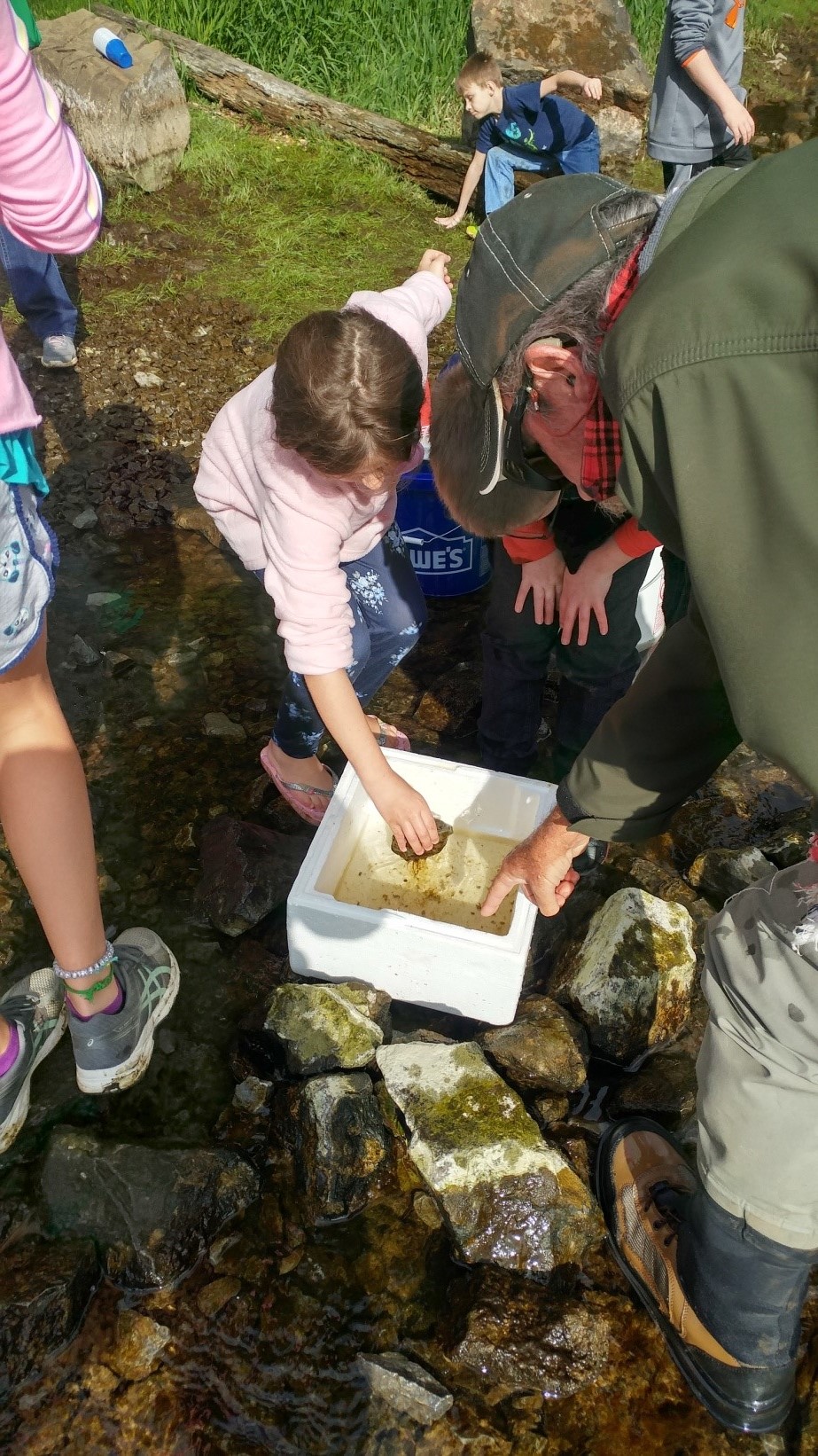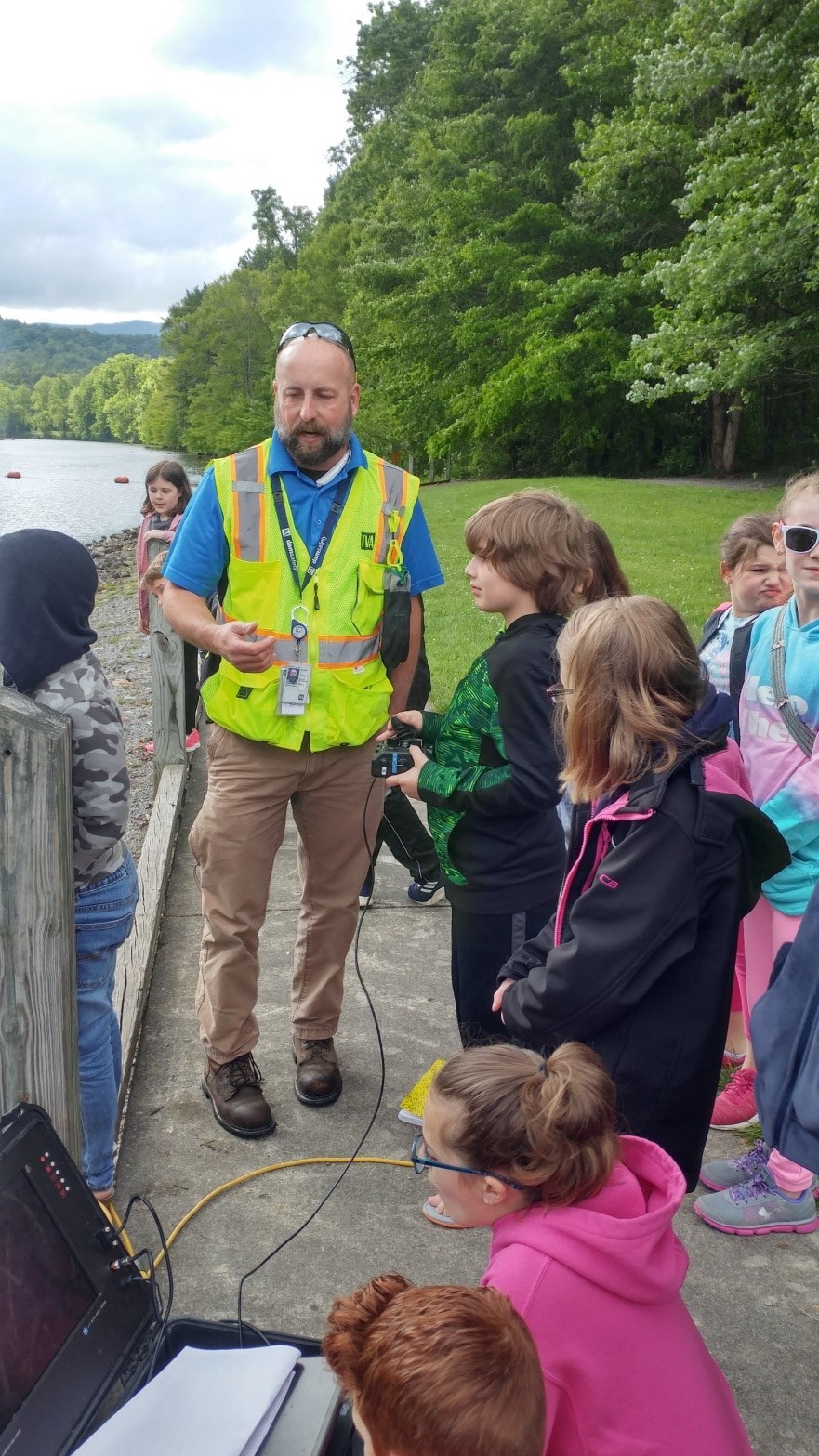 Trout in the Classroom is a youth educational program of Trout Unlimited.  If interested in starting a program in your classroom/youth organization contact [email protected].
---