Funding Solution of Hatcheries has been Announced!
The following press release was announced at the Erin National Fish Hatchery in Erwin Tennessee on Monday May 11, 2015.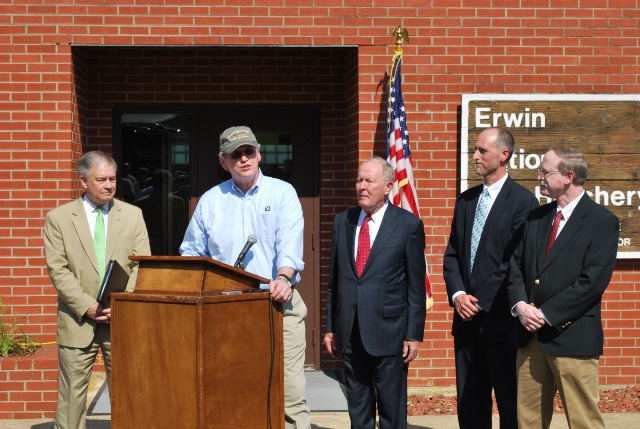 From Right: Ed Carter, Exec Director of TWRA; Bill Johnson, Pres/CEO of TVA (in Cherokee Chapter TU hat); Senator Lamar Alexander, R-TN; Mike Octker, SE Regional Director of US Fish and Wildlife Services; and Jeff Durniak, Georgia DNR
Although a written contract has not yet been finalized, a "Memorandum of Agreement" is being drafted by legal staff for signature by TVA and USFWS. The expected completion of this agreement is mid-summer 2015.