Trout in the Classroom Begins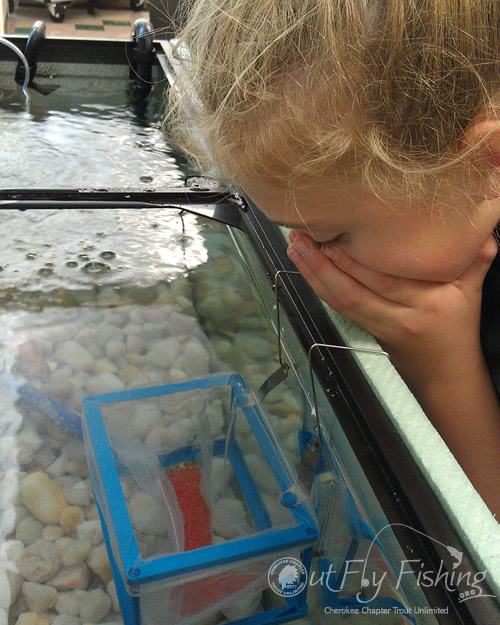 Starting this 2012 school year, Cherokee Chapter has launched the Trout Unlimited "Trout in the Classroom (TIC)"
www.troutintheclassroom.org
 program for East Tennessee. Three schools have chosen to participate; Innovation Academy Middle School in Kingsport (co-funded by Appalachian Power), Unicoi High School and Cloudland High School in Roan Mountain.  Each school receives trout eggs from the Erwin National Fish Hatchery in October to raise and care for until April the following year.  In April the students releasing their trout in a state-approved stream near the school or within a nearby watershed.
The TIC program provides students with an environmental "hand-on" education program in which students(grades K-12) raise trout from eggs to fry, monitor tank water quality, engage in stream habitat study as well as learn to appreciate water resources, foster a conservation ethic and understand ecosystems.
The TIC coordinators of Cherokee Chapter hope to expand on this program annually throughout the K-12 school system with East Tennessee.  Should you be be interested in this program for your school, please
contact Cherokee Chapter Trout Unlimited
.
Additional Photos